Some quick cliff notes for the people who haven't heard/seen the fight that took place between Olivier Busquet and JC Alvarado this week.
The fight was pretty standard MMA/UFC rules with a couple tweaks 
The fight was set about 6-8 months ago and both have been training since
JC bet $150,000 to Olivier $120,000
JC gave slight odds because of more experience
JC also gave up 22lbs to Olivier 165 vs 187
There was $1 Million+ in side action bet on the fight total amongst the poker/degenerate community 
(Here is the full fight in HD for those who haven't seen it or only watched it on Periscope)
(I will be having Olivier on the podcast sometime soon (hopefully next week) and hopefully I can get JC on the podcast soon as well.)
Nothing brings the poker world together like a fight between two players. I saw a picture from the WPT event in Florida with 100+ people watching. Even the former poker turned DFS pros got involved on the rail on poker twitter. Not much can get those guys talking about poker these days.
I was surprised to find out how many MMA experts we had in the poker community who post on twoplustwo/reddit/twitter.
I wasn't surprised to see how much money was bet on the fight in the community. I've heard anywhere from 1-3 million USD was bet on the fight. On the podcast with Dan Colman, he talked about being on Liv's side and Hollywood Haxton being on JC's side. I've never known Hollywood Haxton to make a nonGTO (GTO= Optimal) prop bet decision so I decided to not bet at all because I could not bet against Liv.
There might be some sort of lowkey GTO to be taken away from all of this. Replicate the formula that made this such a popular/talked about event in the poker world. Probably only relevant for 5-20 people who read this.
How could they mess up so bad on the livestream for the fight 🙂 Big shoutout to my amiga Sarah Herring/Grant and Kyle Loman for Periscoping the fight.
Olivier looked so much bigger going into the fight but everyone kept talking about how the size wouldn't matter if JC had that much experience.  It looked like the size definitely made a difference after watching the fight take place. I'm sure JC would insist it be at the same weight in retrospect.
I've enjoyed everyone on twitter telling JC how much heart they think he has and how much they respect him.
I've also been surprised how many steroid detector experts we have in the poker community as well. I guess I can't totally blame them when Olivier looked like such a fucking beast going into the fight. I won't pretend to be a professional steroid detector as well and it does seem like an impossible thing to judge without knowing how Liv looked going into the fight or what his diet/workout regimen has been. I do know that Liv is one of the sickest grinders in the online poker times and  that it is very possible to take that work ethic and put it into something else if the level of motivation is high enough.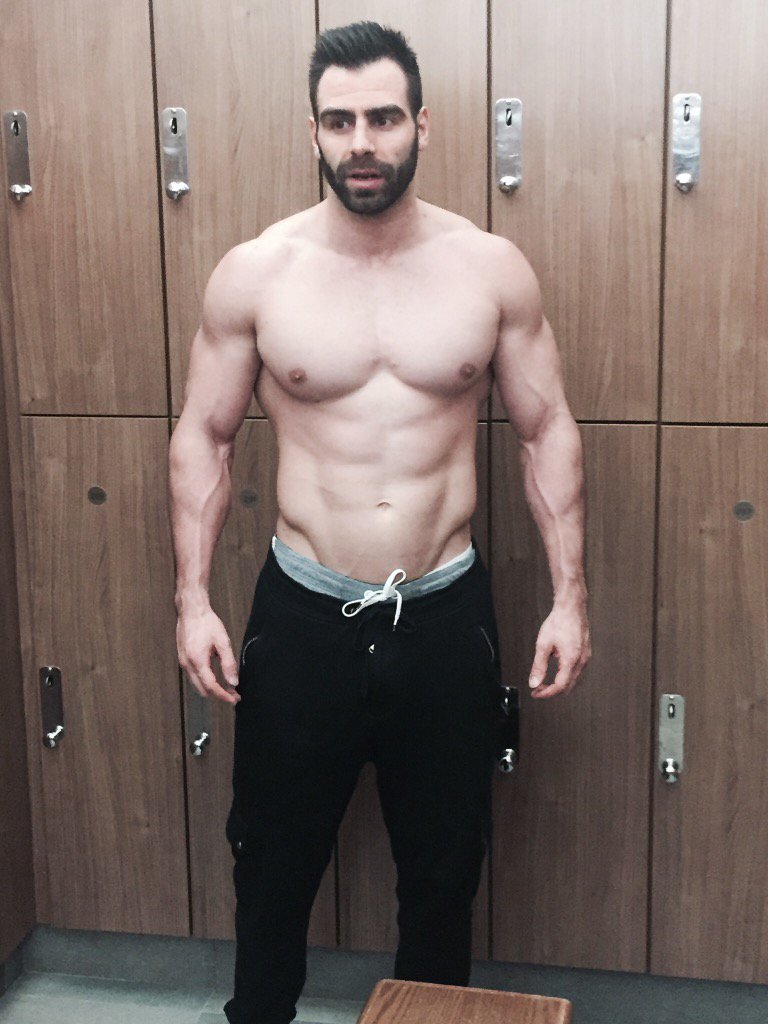 I really enjoyed reading this post that Liv wrote a couple of days before the fight.
I have a feeling that Olivier won much more than the $150k they bet against each other. He was grinding pretty hard on social media to get more action on himself leading up to the fight.
This entire thing really inspired me. Inspired me to do what exactly, I am not sure. I really only followed the proceedings leading up to the fight from Oliviers side of things and the amount of grind that he put into this was incredible. I've only really applied 100% of myself to poker in the past and something like this really makes me want to put my supernova elite type work ethic into something else out there unrelated to poker.
My friend Ross Henry aka PokercastRoss from the 2p2 Pokercast and Terrence Chan aka poker player/fighting badass/2p2 Pokercast host interviewed both fighters, coaches, training partners, friends and other gamblers in depth and will be putting together an audio documentary about the fight. I'm really excited to hear what they come up with and also want to get a better story on how things came to be from JC's perspective. You can follow along for updates on Terrence website and I will also post about it as parts are released. Terrence also made a good post on TwoPlusTwo about some thoughts from backstage.
Here is a video recap of the fight and a post-fight interview with Olivier that Pokernews posted.
A couple of random dream fights that I just came up with before I go to bed.
Olivier vs Jason Koon  (Jason -120)
Cate Hall vs Kitty Kuo (Cate -115)
Jason Mo vs Jaime Staples (JMO -150)
Hollywood Haxton vs Sauce (Sauce -125)
Mr. GPL aka Alex Dreyfus vs Mr. TOS aka Lee Jones (Even)